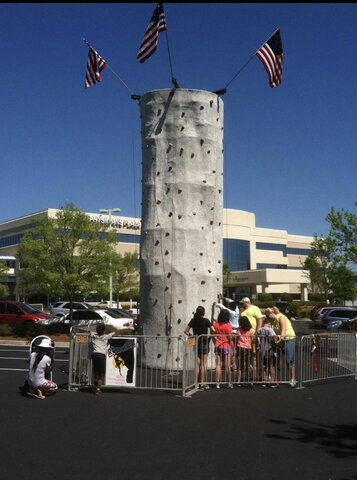 24ft Rock Wall
This is a very tall rock wall! 24ft tall includes two trained staff members.
price includes four hours each additional hour will be $150
Also includes delivery and set up
three person with
3 Auto-Belay safety systems unique to Spectrum and most trusted in industry
The Climb-N-Dangle is the perfect portable rock climbing wall for birthday parties, carnivals or fairs, schools, grand opening events, special promotions, fundraising, team building events, nightclubs, etc.